Portland Maps
historic permits lists G. G. Joyce as the first owner of our house. I searched for his name and found that he was the manager for the Broadway Hazelwood Confectionary store which was part of the Hazelwood Cream Company.
I found that tidbit in an ad in
this old football program
. PDXHistory has a page on the
Hazelwood C
ream Company.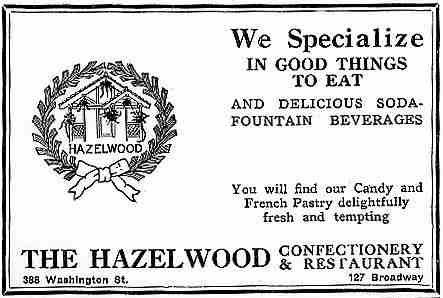 This post is for you, Sharon!